Share this article on
Email
IndyCar's 2021 Long Beach round has been moved to become the category's season finale due to the COVID-19 pandemic, officials from IndyCar have announced.
The move from the event's traditional April date creates a three-race west coast swing to conclude the IndyCar season, beginning at Portland International on 12 September, followed by Laguna Seca the next weekend, and concluding on the streets of Long Beach on 26 September.
The Long Beach event was originally due to be the third round on the 2021 schedule, and was planned for 18 April.
"It is important to have Long Beach rescheduled to continue the history and tradition for one of the series' hallmark events in one of the nation's premier media markets," Penske Entertainment Corp. president and CEO Mark Miles said.
"Further, it's a tremendous opportunity to wrap up the season with three straight iconic venues for what we believe will be our most exciting season yet.
"As we did during the 2020 season, we will continue to monitor the COVID-19 situation and maintain flexibility across our schedule.
"We are committed to an action-packed and exhilarating 2021 IndyCar Series."
Grand Prix Association of Long Beach President and CEO Jim Michaelian said: "I want to thank all of the officials at IndyCar for their assistance in rescheduling the 2021 Acura Grand Prix of Long Beach to September.
"We believe that this move will afford us the best opportunity to provide our guests with a fun and exciting experience in a safe and unrestricted environment.
"It will be a welcome sight to see the IndyCar Series cars and stars back on the downtown streets of Long Beach in the fall."
Long Beach was one of several IndyCar races that fell victim to the pandemic in 2020, breaking an unbroken annual run for the event, which was held for the first time in September 1975 for F5000 cars, from 1976 to '83 for Formula 1, and since 1984 for Indycars.
IndyCar revealed its provisional 2021 calendar back in October, featuring 17 events and without oval events at Richmond and Iowa.
The season is due to begin at St Petersburg on 7 March.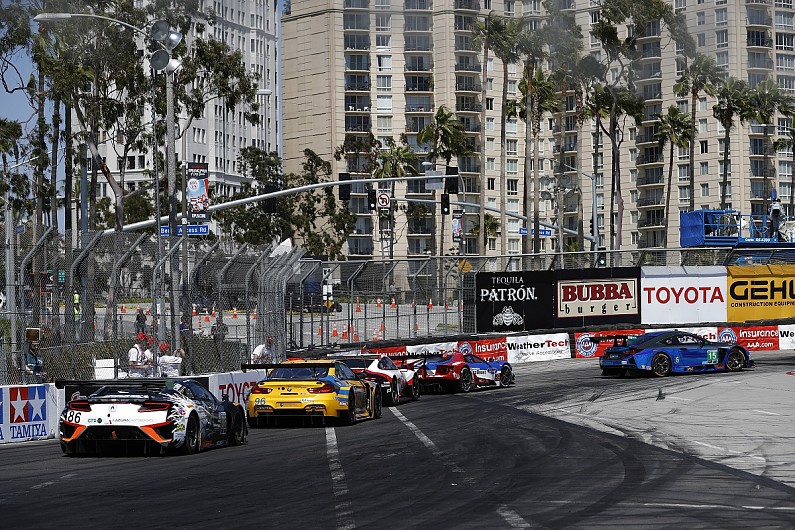 IndyCar's schedule changes have also had a knock-on impact for the IMSA SportsCar Championship.
Instead of visiting Laguna Seca and Long Beach in April, the series will also head to these venues in September.
IMSA will race at Long Beach the day before IndyCar on 25 September, having earlier visited Laguna Seca on 10-12 September.
"The West Coast audience is extremely valuable to all of our stakeholders, and this necessary shift provides the best opportunity to serve our many IMSA race fans in California," said IMSA president John Doonan.
"Likewise, it is important to our WeatherTech Championship teams to have both California races back-to-back on the schedule.
"We're grateful to our partners at WeatherTech Raceway Laguna Seca and the Grand Prix Association of Long Beach and all involved for their flexibility."
The Autosport 70 special, celebrating the best of motorsport, is no longer available to buy online, but is available to new magazine subscribers. To subscribe, please go to: autosportmedia.com
Share this article on
Email