Share this article on
Email
Three-time Supercars champion Scott McLaughlin says he'll be "doing cartwheels, going crazy" if he finishes in the top 10 on his IndyCar debut with Team Penske.
McLaughlin, who earlier this month wrapped up his third consecutive Supercars title with DJR Team Penske, was due to make his IndyCar race debut on the Indianapolis Motor Speedway road course in May.
However, the reshuffle of the IndyCar and Supercars schedules due to the coronavirus pandemic meant the first suitable date and venue became this weekend's race at St. Petersburg – an event rearranged from mid-March as season-opener to the finale.
Although McLaughlin startled everyone with third fastest lap in IndyCar pre-season testing at the Circuit of The Americas back in February, he admits that the 1.8-mile street circuit in St. Petersburg will present a very different challenge.
"I'm very excited," he said. "I think it's a great opportunity. I obviously never thought I'd get a chance this year due to the nature of the beast with COVID, all that sort of stuff.
"I've driven the car before, which gives me a little bit more confidence heading into St. Pete, that I sort of know what to expect from a car perspective. [But] never been on a street track in IndyCar. I know it's very bumpy. The feeling inside the car with the bumps and stuff, it's going to be a lot different. I've got a lot to learn, but I'm excited for what's ahead.
"I've always been interested it. I love the Indy 500, watch it all the time. Back in Australia it's a massive thing. The connection with Will [Power] and Scott [Dixon] Down Under is big. For me, it was always a cool thing to be a part of, but never thought I could be because I've been in a touring car for most of my career."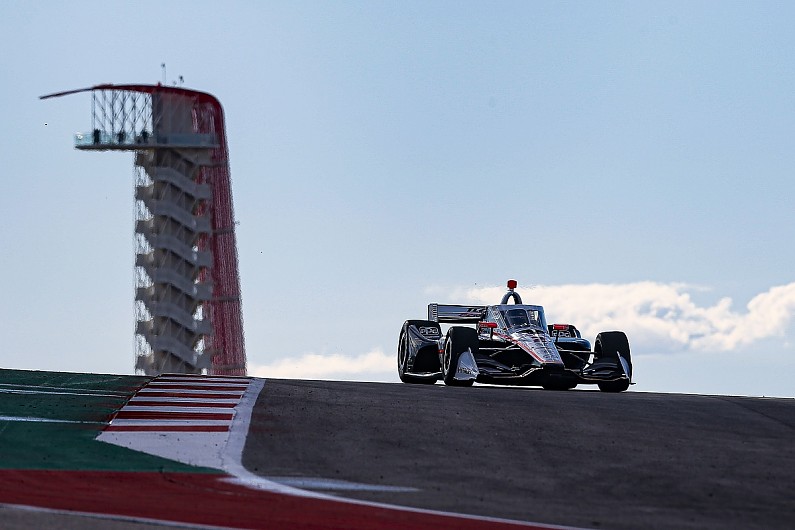 Although McLaughlin tested initially at Sebring, then COTA and Texas Motor Speedway before the pandemic heavily restricted travel and threw the schedules into disarray, the 27-year-old New Zealander said he's still been able to do some preparation. One part was working on his physique.
"I've been training a lot, I definitely lost some weight just to be a little bit lighter for the IndyCar," he said. "Weight is obviously a big thing. All year my body clock is going crazy because I've been watching IndyCar in Australia at sort of 3am, 4am our time."
He later added: "I was a bit fat for Supercars anyway. I needed to lose some weight regardless if it was an IndyCar deal or not. I worked pretty hard. I started a little diet, intermittent fasting. I really found a benefit out of that. For me, a lot of high-intensity training, weights, but high repetition. A lot of cardio.
"The IndyCar is very strenuous with no power steering, a few other things. That's the bit I had to learn, beef up my shoulders a bit more. I need to be competitive when I come here [and] for me to be competitive, I needed to get my weight down. I didn't want to be one of the heavier guys. I'm definitely still going to be because I've always been a bit bigger, but it's definitely better than it was."
The schedule from racing Bathurst 1000 last weekend to arriving at St. Pete for his IndyCar debut has been less than ideal, but McLaughlin said he had caught up on his sleep over the past couple days.
"It's been pretty wild," he admitted. "I did the race on Sunday in Australia – Saturday your time. I basically jumped on a plane straightaway. Bathurst is about two hours west of Sydney. I flew quickly to Sydney, spent the night in Sydney, then flew 10.30am Monday morning to California, then California to Charlotte. That was Monday night.
"I went straight to the simulator that night. I did basically a four or five-hour session on the simulator. It was probably the best thing for my jet lag! I feel amazing now because I stayed up. Went back to the simulator on Tuesday, plus seeing the guys, a little bit of a seat fit here and there."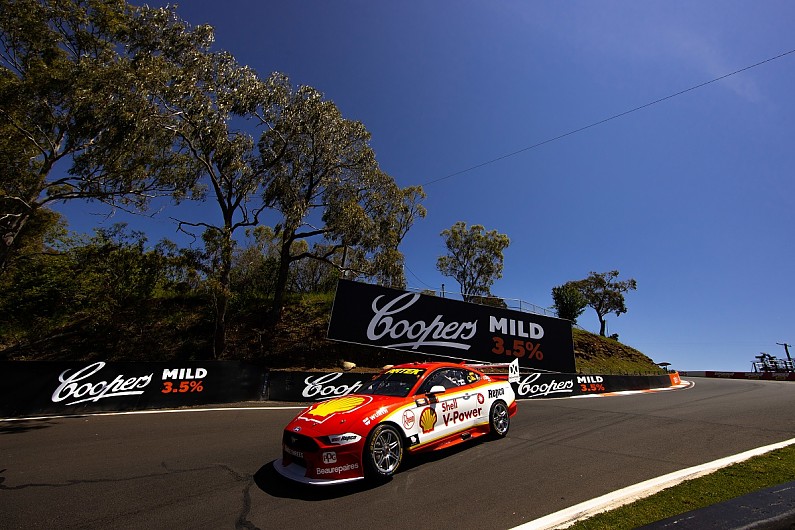 Regarding expectations for the weekend, McLaughlin sounded profoundly cautious, despite the pace he showed at COTA – a performance he chose to play down.
"[This weekend] I just want to do every lap I can, do every pitstop I can," he said. "It's a massive learning thing. I'll go there, I'll drive the car as fast as I can within my comfort level – but my comfort level will be a lot lower than some. I'm fully expecting this will be the toughest challenge of my career, but I'm looking forward to it.
"I think it's an opportunity to learn and understand what goes into it. COTA was good in some ways where I understood the car, I understood how to get some time out of the car. [But] when you're doing one lap by yourself, it's a lot easier than when you're put with 23 other drivers heading down to Turn 1! I'm fully expecting a new challenge when I get into the racing side of things with in and out-laps, pitstops, all that sort of stuff."
"I think if I finish top 10, I'll be doing cartwheels, going crazy!"
"I'm fully expecting a tough battle. I might have a great, great experience while running last. I don't know. It's not going to change how I feel or whatever. I've got a lot to learn. I'm fully expecting I could be last."
Share this article on
Email