Share this article on
Email
Josef Newgarden says he has not changed his approach to the IndyCar finale at St Petersburg, despite needing to win to have any chance of denying Scott Dixon the title.
Neither driver made it through to the final 'Fast Six' segment of qualifying and will start from eighth (Newgarden) and 11th positions respectively.
Defending series champion Newgarden believed the setup change made to his Team Penske Chevrolet ahead of Q2 went in the wrong direction, while Dixon felt brake-bias issues and problems generating tyre temperature on his Chip Ganassi Racing Honda had left him on the back foot.
Newgarden heads into the race 32 points behind Dixon, who can clinch his sixth title with a ninth place regardless of where his rival finishes.
As a result, Newgarden won't be moderating his approach to the race and plans to attack from the start knowing nothing less than a victory will do.
"If this was any other weekend, we'd be doing the same thing," he said.
"It's disappointing we qualified eighth, but it's not the worst position. We have a little more work to do.
"We're going to focus on what strategy we can implement, being good at the start, manage a really good race that hopefully can produce a win.
"It's as simple as that. We're going to treat this race as any other.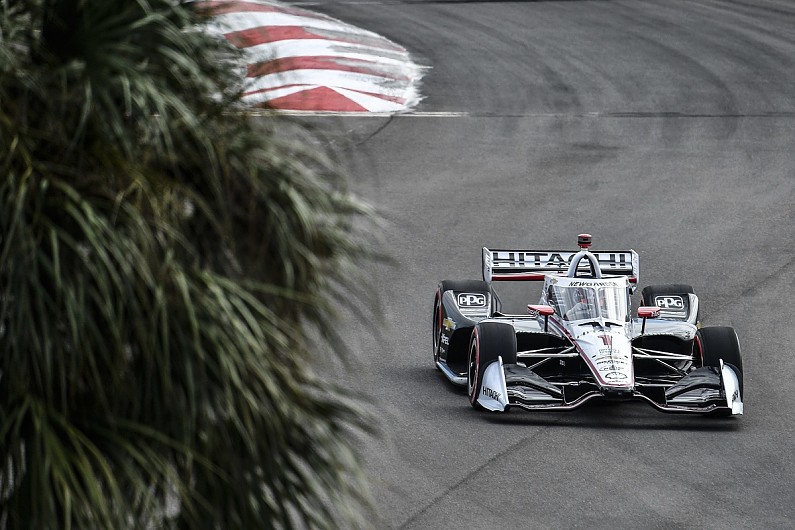 "I don't think it will be more aggressive or less aggressive than what we normally are. We're just going to try to charge the front."
By contrast, Dixon said his plan was to "stay out of trouble".
"It is what it is," he remarked.
"Starting 11th, we've just got to try to stay out of trouble and have a good day.
"If you guess the strategy right, you can win from any spot.
"We've just got to stay clean and obviously try to move up a little bit on pace and hopefully good pit stops and things like that – eliminate any kind of issues there.
"Traffic and restarts are going to be pretty interesting as well.
"We definitely need to focus on just trying to keep it clean, pick off cars when we can."
Share this article on
Email